SPECIAL OFFER PAGE! PLEASE DO NOT SHARE THIS WITH ANYONE ELSE!
" Special $20 Discount! "
Only On This Page Right Now...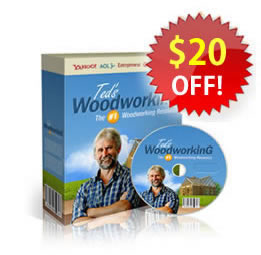 Click Here To Download TedsWoodworking
at the DISCOUNT Price of JUST $47!
[ Add To Cart ]
This One-Time discount is going to END at any time now
and DOUBLE in price. It's your final chance.

From the Desk of Ted 'Woody' Mcgrath,
Professional Woodworker, Educator, Member of AWI

Date:
Re: Woodworking the easy way...
Dear Woodworker
I f you are reading this letter then it is likely that you have a passion. You have a passion for woodworking.
For the most part you would have spent hundreds of dollars or more on woodworking projects. It will take you a lot longer than you thought or you might have quit because you got your measurements all wrong!
I understand your pain because I was once in your shoes! What if I told you that you can get the job done cheaper, faster and without headaches using my woodworking plans

Introducing...

" Over 16,000 Projects and Woodworking Plans
With Step-By-Step Easy To Follow Instructions... "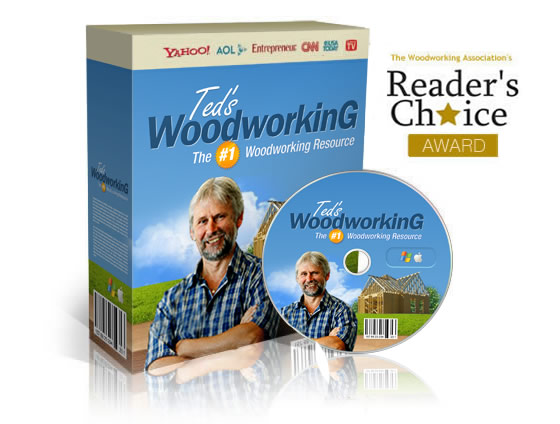 With TedsWoodworking, you get...
16,000 Step By Step Woodworking Plans
This package contains plans that is covered from head to toe. From step-by-step instructions and easy to follow guides. These easy-to-understand plans will make woodworking a breeze!

Comes With Blueprints & Materials List
Forget those expensive DIY plans. Listen, no other woodworking package in the market is as comprehensive as this and this was one of the major reasons I created this. Everything you need to know from blueprints and materials list is incredibly detailed....

Your Skill Level Doesn't Matter!
My custom plans are designed to get the job done quickly, inexpensively and with professional results EVERY TIME. You don't have to be a carpenter or joiner to build beautiful woodworking projects!
The truth is, woodworkers and hobbyists from all walks of life have benefited greatly from this package and and testimonials like these started to flow into my email inbox:
Click "PLAY" To
Watch Peter's Video Testimonial Now :

"
Th
ese Plans
Will Set A New
Standard In The Field... "

"I've read numerous books and bought several online woodworking blueprints and this is clearly the best that is on the market in every aspect.

It has got lots of different ideas and inspiration. Plans are detailed and the instructions are in-depth.
I'd rate this package as one of the best collection on woodworking plans I've reviewed. You simply must get this, especially if you are just getting started in woodworking. As far as I am concerned, this is a bargain.
The level of detail will set a new standard in the field."
Willie Stark, Chief Editor, Woodworking
Valdosta, GA
" Easy To Understand With
Full-Color Pictures... "
"I just got this package a few days ago, and I've had a hard time putting it down. There are lots of full-color pictures, with thorough descriptions of every step in the project.
These turned out to be even better than I'd hoped! Plans are super easy to read and understand, unlike several others I looked online.
I can't wait to get started building some of the pieces and I have some projects picked out to start as soon as I can get the lumber! A valuable addition to my woodworking reference library. I would highly recommend it to anyone who's interested in woodworking.

Enjoy! Go make sawdust.
Bradly Lerwill
Durham, UK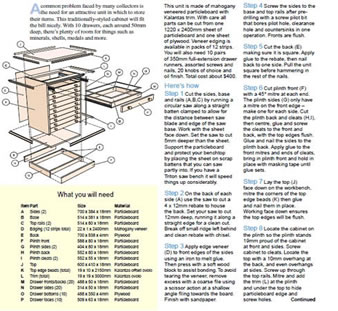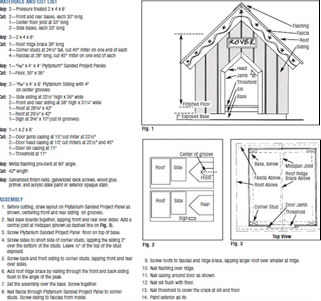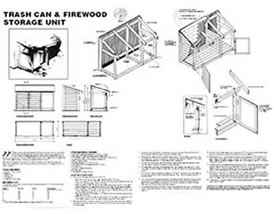 Listen up closely... If you got plans to build any other woodwork project, TedsWoodworking will be invaluable to you.

Make any project easy and hassle-free!
Don't waste time and money figuring out your next project when you are just 5 minutes away from the most comprehensive resource yet.

Listen closely... this is NOT your ordinary, run of the mill plans you find on the Internet. Make any woodworking project hassle-free with detailed plans, blueprints, schematics, materials lists as well as professional tips on woodworking and home building.

If you get in today, I'll give you 2 special time-limited bonuses that will help you get going with your woodworking projects even faster...
Time-Limited Bonus #1
:
"Free DWG/CAD Plan Viewer " ($197 Value)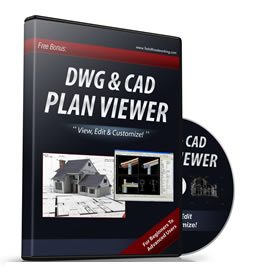 If you order today, I'm throwing 2 time limited bonuses. You'll receive these bonuses if you order TedsWoodworking ™ before in 2 days
The first bonus is the award winning "DWG/CAD Plan Viewer". Now you don't have to pay for overpriced CAD software. A typical CAD software like AutoCAD 2009 will cost you a whooping $950! (Amazon.com).
Dream it, Design it, Build it! This software allows you to edit, modify or even create your own woodworking plans.
Here are some of its features...
The plans and the software will save you hundreds of dollars on "advice" that ends up not helping you at all.
Time-Limited Bonus #2
:
"150 Premium Woodworking Videos " ($77 Value)
You're also going to recieve a lifetime membership access to over 150 premium woodworking videos on a wide array of woodworking topics, hosted by veteran woodworkers. Comes with easy-to-follow step by step video instructions...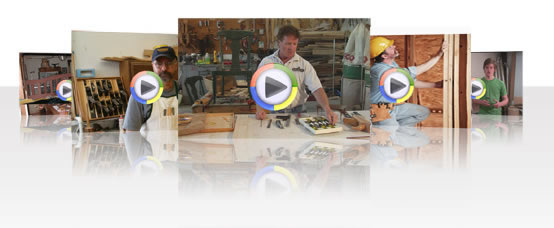 Now you can browse our huge selection of woodworking videos, including detailed instructional videos with woodworking furniture plans all designed to enhance your woodworking skills. New videos are added on a consistent basis!
This VIP videos area is worth $77 if I sell this separately but you'll get free access if you order today!
And to top it all off, I'm going to do something I didn't originally plan on doing at all.
When I started planning TedsWoodworking, I knew this bonus would be invaluable for all woodworkers. I wanted to sell the next bonus individually for $39.00 but to sweeten this deal, I'm going to give it to you!
Time-Limited Bonus #3
:
"Complete Woodworking Guides" ($39 Value)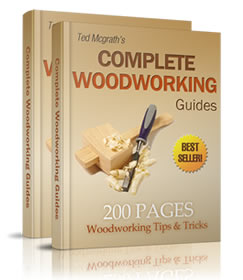 As if that's not enough, you'll also be glad to know that I'm throwing the Complete Woodworking Guides - over 200 pages of woodworking tips and tricks with detailed drawings, diagrams and photos.
Think of this as the foundation for your woodworking plans. There's no fluff here. It's 200 pages of solid, step-by-step and straightforward advice that sets you up for your woodworking projects
The guides covers all the bases, from working with hand tools to cutting dovetails.
It includes a discussion of all the principal hardwoods and softwoods, how to choose and use hand tools, detailed information on every woodworking technique--jointing, bonding, fastening, laminating, and much more.
Remember, these are time-sensitive bonuses that is only available if you order today so order it now before it's gone.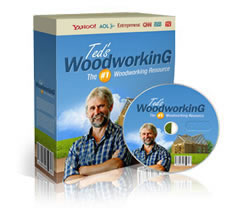 That's a statement I do not take lightly. But as I mentioned earlier, I've thoroughly researched the market and all competing products.
Truth is, I've been a carpenter for almost 36 years, and I haven't found anything like this for less than 10's of thousands of dollars.Here's the bottom line: If you are planning to start on your woodworking project, this isn't something you SHOULD use, it's something that you would be insane not to.
Take a look at this comparison chart...
TedsWoodworking

Other
Websites

Books &
Magazines

16,000 Plans & Projects

Bonus #1: DWG/CAD Software

Bonus #2: Woodworking Guides

No Hidden Fees or Extra Charges

Hi Resolution Quality

Instant Access 24/7

Free Lifetime Membership Area

For Beginners & Advanced

Full Range Of Projects

Cost Effective

Money Back Guarantee




TedsWoodworking has proven itself to thousands of happy customers and I
proudly stand behind my product. Safely order today with our Iron-Clad Guarantee.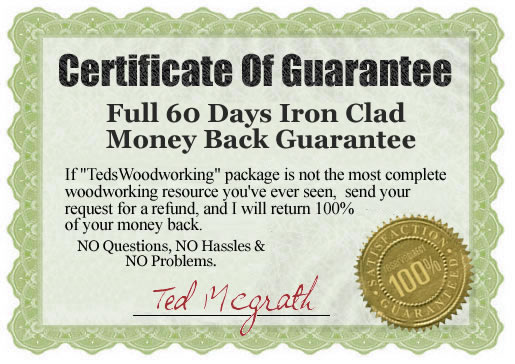 I hate seeing the word "guarantee" everywhere. What is it supposed to mean? Just words. Platitudes to get you to buy. So, I'm making you more than just a guarantee. It's a personal promise to you.
My 60 Days, 100% Satisfaction Guarantee!
I honestly believe this is the most complete woodworking package currently available ANYWHERE else.. I would want the ground to open and swallow me whole if I thought you were disappointed. So here's the deal...

If, for any reason within 8 weeks (60 Days) of purchase of this course you feel that the product is not for you, simply let me know and I will refund every penny of your money with no questions asked. Heck, I'll even let you keep all the bonuses - on the house!
As you can see, you have nothing to risk here.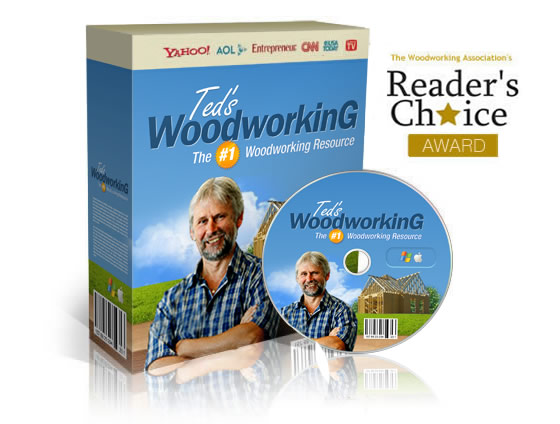 I'm ready and eager to start downloading 16,000 woodworking projects.
By taking action today, I understand that:
| | |
| --- | --- |
| | You will grant me instant access. Once my enrollment is successfully processed, you will give me immediate access to ALL your woodworking plans, including all the streaming video tutorials, resources and the bonus DWG/CAD Software Plus the Bonus Woodworking Guides! |
| | I can have TedsWoodworking package on a PC DVD-ROM - this will save me a lot of time and headaches. |
| | By taking quick action today, I only pay a low investment of just $47. There are no renewals, no recurring fees, no other charges. This is a LIFETIME membership |
| | In addition, I understand that I will forfeit this introductory price and the bonuses if I do not purchase it now. |
| | I further understand that on top of all these incredible benefits, I am backed by your "Better than 100% Risk-Free Money Back Guarantee" |
It is on that basis that I am clicking the secure order link below and getting instant access to TedsWoodworking now:
[ Add To Cart ]
This One-Time offer is going to END at any time now
and DOUBLE in price. It's your final chance.

See you on the inside,

,
Ted "Woody" Mcgrath
www.TedsWoodworking.com
P.S: I will be selling all the plans and bonus independently in the future for $67-$97 EACH in the weeks and months ahead (I have a whole lot of them). Lock yourself in for a deep discount now!
P.P.S: Remember...you have my 100% Risk Free Unconditional Money-Back Guarantee. I am 110% sure you will be happier than a 5 year old on Christmas morning with your package. But if for any reason you are not, no worries. Your investment is guaranteed for a full 60 days. Download now!
P.P.P.S: This is a TIME-SENSITIVE OFFER! You will never have the opportunity to invest in this package again at this price once the introductory offer ends. Please do NOT click off this page unless you are positively certain you want to pass up on this offer forever. Give me the Complete TedsWoodworking Kit right now »